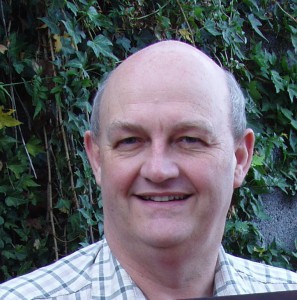 INTRODUCING PRACTICAL ENVIRONMENTAL OPTIONS
We are living in a world which is being driven by extremes: extremes such as "…economic growth is the only way forward…", and "…If development isn't "green" it is not sustainable…". The problem with extremes is that they frequently do not reflect practicalities and are rarely the "right" answer. Furthermore, it is often the "middle of the road" that achieves a balance to allow innovation, balanced development and consideration of the "best of all possible worlds".
The purpose of Practical Environmental Options (PEO-SA.com) is to develop a collection of information sources which can help readers find their particular "middle of the road". Over the past 30 years, we have picked up a significant amount of environmental management information (and it continues to pour in!) which has been practical and useful. We have decided to include routes and links to this information on this website in the hope that it may be useful to those who need to know in order to make decisions. You can either browse the material by going into the various sections to see what might be of interest or you can search for specifics using the site's search facility.
We are part of Eagle Environmental, an environmental and sustainability consultancy that has operated for some 30 years so we may also be able to assist on more specific matters. (for more information, click on the EE logo above to the right or go to www.eagleenv.co.za)
We are South Africa-based, so much of our information may refer to the region's issues and needs but we have tried to include global information where we feel it has relevance or where we feel that the general reader would find the information useful. (This is particularly the case for guides and manuals and methods and techniques.)
Although we try to evaluate the information received and then put it on the site, the volumes that pour in make it very difficult to provide any firm warranties or guarantees. Thus, in good faith, we offer these resources in the hope that they may save you some time and perhaps assist in shortening your respective journeys to solutions for your various environmental management and sustainability issues, problems and options. If you have any specific needs which are not catered for at present, please let us know and we will try to include the information in future. Using the tree analogy, we may only be an acorn, at present, but give us time and the oak tree will develop in the future…
Should you have any information, innovations or ideas which you wish to share with your fellow "travellers", please feel free to forward the information to us and we will endeavour to include the information to link others to your discoveries and enlightenment. We would also welcome constructive comment (brickbats and/or bouquets!) and we will try and incorporate views and ideas and feedback, wherever we can.
Practical Environmental Options is a "work in progress" and we aim to add information on a weekly basis. If you would like to be informed of new additions, please "opt in" and sign up to our newsletter and we will keep you informed. You can "opt out" at any stage, should you so wish.
Arend Hoogervorst
Editor: Practical Environmental Options
Managing Partner: Eagle Environmental